The Caricaturist
Caruso was a skilled caricaturist.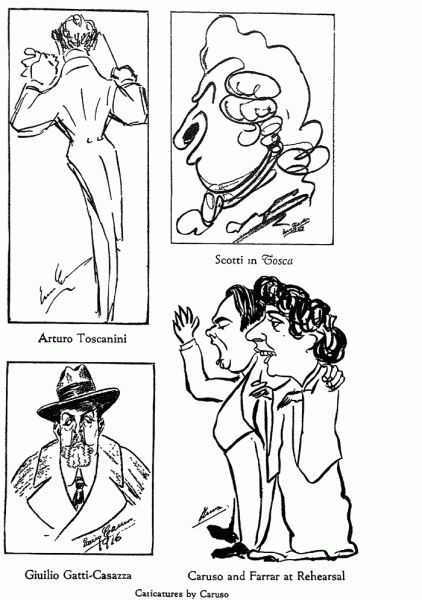 Click above to listen to:
"Bianca al par de neve alpina"
(Les huguenots - Meyerbeer, Giacomo)
• Recorded 27-02-1905 •
More information here
Random Quote (view all here)
"I treasure Caruso's records as the greatest and finest lesson any singer could possibly have. None of us living tenors could possibly stand any comparison with that voice. It makes me realise how little I have achieved." [From Richard Tauber, by Diana Napier Tauber, London 1949, page 61-2] On 28 May 1938, the eve of sailing from Naples for his Australian tour, Tauber visited Caruso's Mausoleum to pay his respects to the great tenor.