The Caricaturist
Caruso was a skilled caricaturist.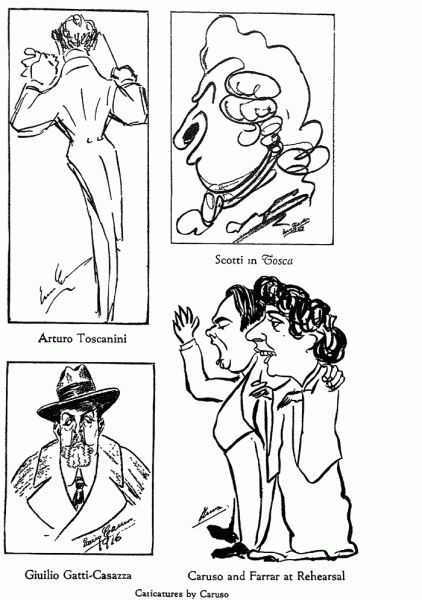 Click above to listen to:
"Alerte! Qu vous Ítes perdus! (Prison scene part III)"
(Faust - Gounod, Charles)
• Recorded 16-01-1910 •
More information here
Random Quote (view all here)
"I wonder what would have become of me if, like him, I had been born in a city slum; for I did not have the gifts of personality that enabled Caruso to create life and warmth around him wherever he went."