The Caricaturist
Caruso was a skilled caricaturist.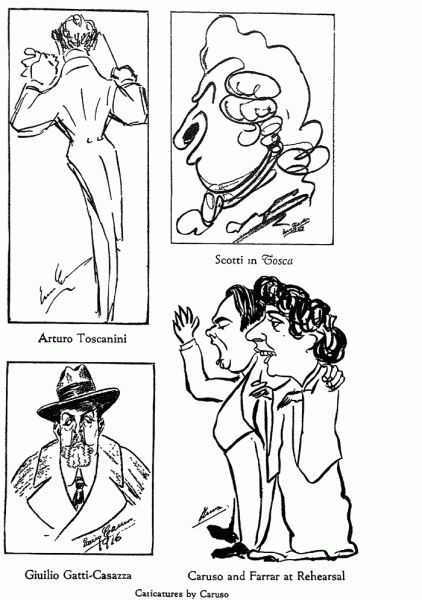 Click above to listen to:
"Bella figlia dell'amore (quartet)"
(Rigoletto - Verdi, Giuseppe)
• Recorded 25-01-1917 •
More information here
Random Quote (view all here)
A lovely comment posted by Candy on YouTube:
"Enrico Caruso could take a menu from an Italian restaurant, sing a description of a rigatoni dish, and make it sound like a timeless love song! To hear the words and emotions resonate in his unique voice with its rich, golden sound and vibrant texture is captivating beyond words. His phrasing is unlike any other singer and the sincerity and courageous vulnerability of his singing makes for an ecstatic listening experience."