The Caricaturist
Caruso was a skilled caricaturist.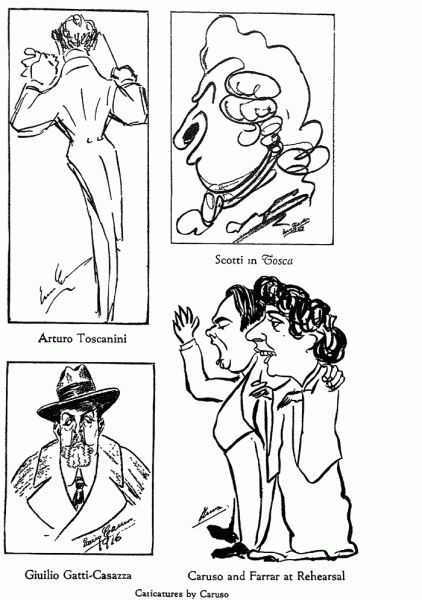 Click above to listen to:
"Recondita armonia "
(Tosca - Puccini, Giacomo)
• Recorded 01-02-1904 •
More information here
Random Quote (view all here)
Caruso struck with stage fright:
"The Little Me would like to strangle the important Me within! Move out Little Me, the Big Me would like to sing through me! Escape, escape, the important Me could sing!" Back stage talking to himself before performing. Probably not in English....