The Caricaturist
Caruso was a skilled caricaturist.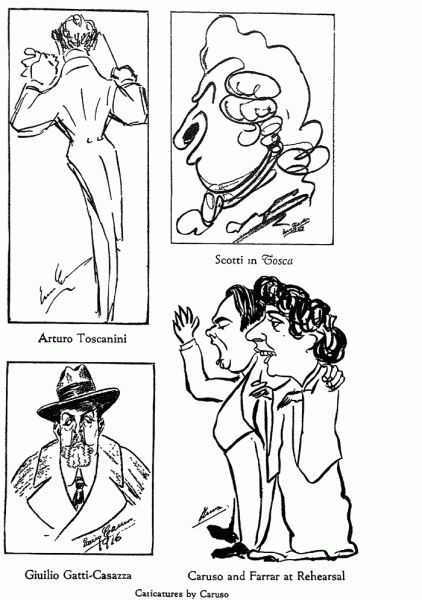 Click above to listen to:
"Tu non mi vuoi pił ben"
(Song in Italian - Pini-Corsi, Antonio)
• Recorded 17-10-1903 •
More information here
Random Quote (view all here)
"By Heaven! If this Neapolitan continues to sing like this, he will make the whole world talk about him."