The Caricaturist
Caruso was a skilled caricaturist.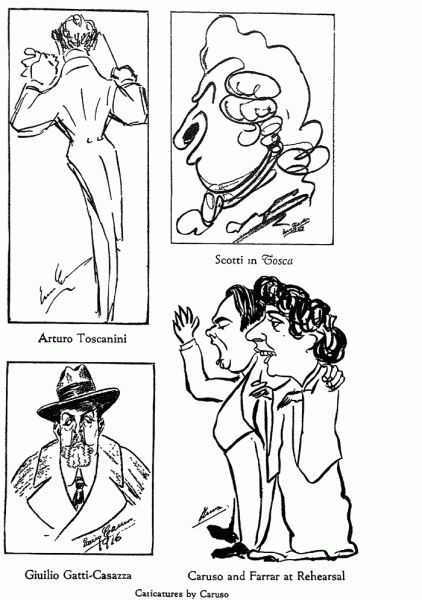 Click above to listen to:
"La fleur que tu m'avis jetée. The Flower Song (French)"
(Carmen - Bizet, Georges)
• Recorded 07-11-1909 •
More information here
Random Quote (view all here)
"When you speak of tenors, you have to divide them into two groups. Caruso in the first group. All the others are in the second."