The Caricaturist
Click above to listen to:
"No, non chiuder gli occhi vaghi"
(Germania - Franchetti, Alberto)
• Recorded 14-03-1910 •
More information here
Caruso was a skilled caricaturist.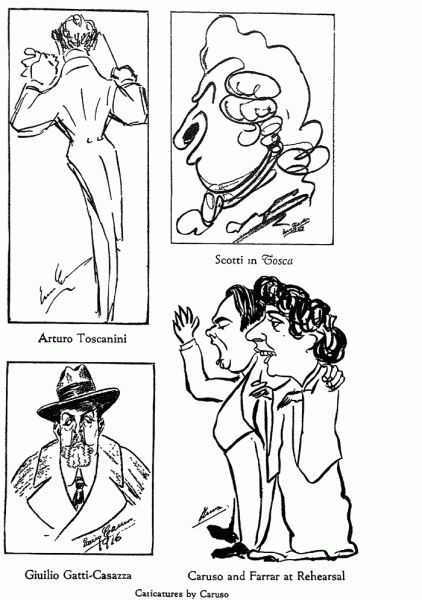 Random Quote (view all here)
Guglielmo Vergine about Caruso's voice in 1892:
"You can't sing. You haven't any voice at all. It sounds like the wind in the shutters." "It's like gold at the bottom of the Tiber ... not worth digging for."