The Caricaturist
Click above to listen to:
"M' apparì tutt' amor"
(Martha - Flotow, Friedrich von)
• Recorded 11-02-1906 •
... MODERN ORCHESTRATION ...
More information here
Caruso was a skilled caricaturist.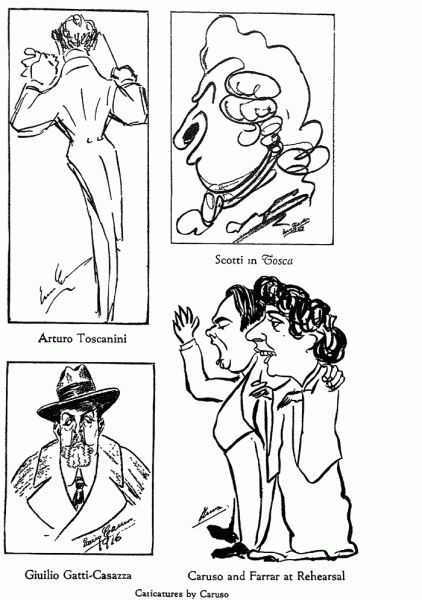 Random Quote (view all here)
Giacomo Puccini when Caruso auditioned for La Bohéme:
"Who sent you to me? God Himself?"