The Caricaturist
Click above to listen to:
"Chi mi frena in tal momento (sextet)"
(Lucia di Lammermoor - Donizetti, Gaetano)
• Recorded 25-01-1917 •
More information here
Caruso was a skilled caricaturist.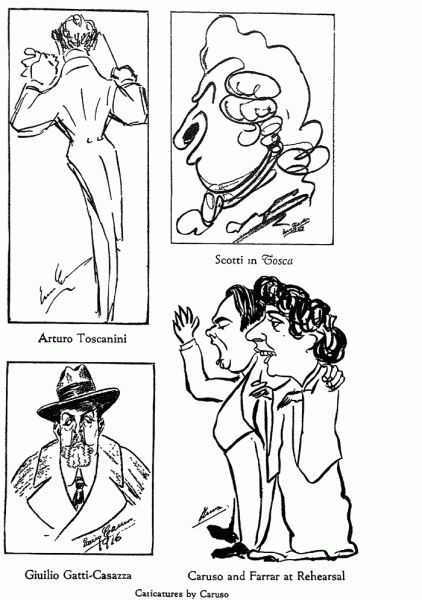 Random Quote (view all here)
Caruso on SF earthquake 1906:
Caruso was caught in the great 1906 San Francisco earthquake and fire. He swore he would never again go back to such a city, "where disorders like that are permitted."