The Caricaturist
Click above to listen to:
"Je suis seul ... Ah! fuyez douce image"
(Manon - Massenet, Jules)
• Recorded 27-12-1911 •
More information here
Caruso was a skilled caricaturist.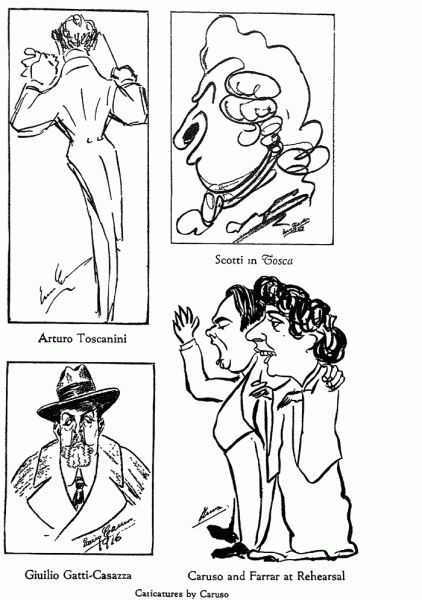 Random Quote (view all here)
Italian teenager commenting on YouTube:
"I've tried to listen to other tenors and THEY are really feeling the songs ..... Caruso is different, he's something special because he makes YOU feel the song."