The Caricaturist
Caruso was a skilled caricaturist.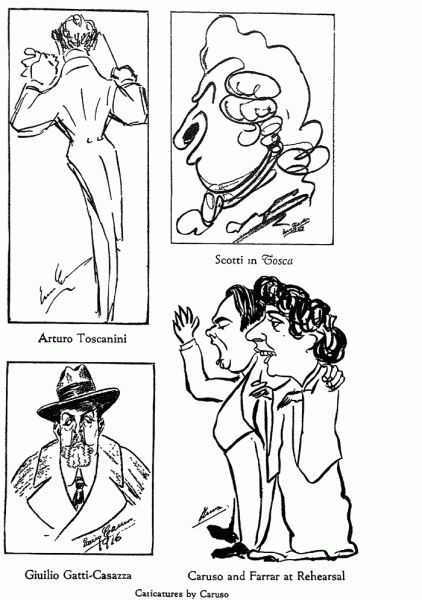 Click above to listen to:
"Campane a sera 'Ave Maria' - Evening Bells 'Ave Maria' "
(Sacred music - Billi, Vincenzo)
• Recorded 26-09-1918 •
More information here
Random Quote (view all here)
Jan de Turovski :
"I am by now 72 years old. My grandfather told me about Caruso. That he heard him live in the Metropolitan Opera as Radames. That he could not sleep after that for some nights. That he decided to see and hear him again in that role because he thought to have dreamt. So he went to hear him once more. And that overwhelming experience lasted all his life."