The Caricaturist
Click above to listen to:
"Una Furtiva Lagrima "
(L'elisir d'amore - Donizetti, Gaetano)
• Recorded 19-04-1903 •
More information here
Caruso was a skilled caricaturist.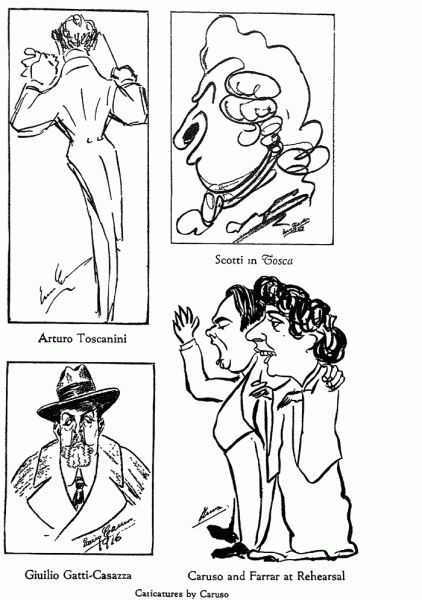 Random Quote (view all here)
Caruso about his performance:
"I know that I shall sing only a certain number of times. So I think to myself, "Tonight I will hold back my voice. I will save it a little and that will mean I may be able to sing a few more times." But when I go before the audience, when I hear the music and begin to sing, I cannot hold back. I give the best there is in me - I give all."