The Caricaturist
Click above to listen to:
"Il fior che avevi a me (La fleur que tu m'avis jetée. The Flower Song - Italian)"
(Carmen - Bizet, Georges)
• Recorded 07-11-1909 •
More information here
Caruso was a skilled caricaturist.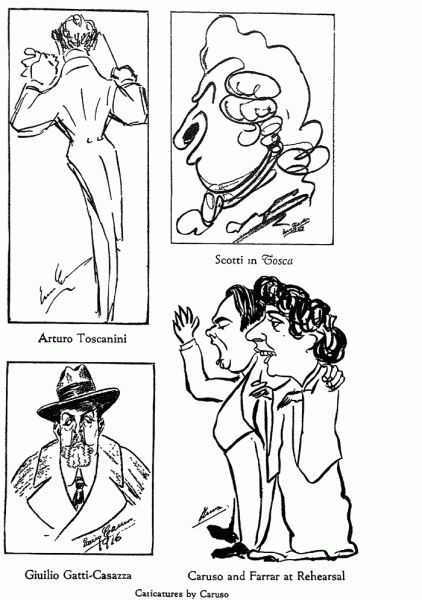 Random Quote (view all here)
Caruso about his singing:
"I suffer so much in this life. That is what they [the audience] are feeling when I sing, that is why they cry. People who felt nothing in this life cannot sing."