The Caricaturist
Click above to listen to:
"Rachel! Quand du seigneur"
(La Juive - HalÚvy, Fromental)
• Recorded 14-09-1920 •
... MODERN ORCHESTRATION ...
More information here
Caruso was a skilled caricaturist.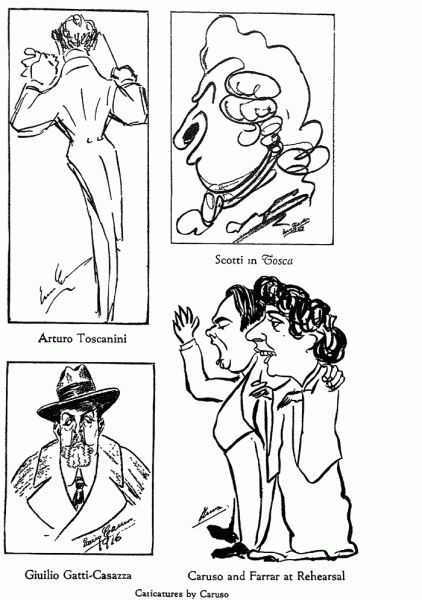 Random Quote (view all here)
Dr. P. Mario Marafioti in the book "Caruso's Method of Voice Production":
"Caruso was a born singer, and a perfect one, by almost divine and superhuman will. He obeyed the call of his heart rather than technical influences, his sentiment being his only guide in singing. Everything in him was instinctive and intuitive."