The Caricaturist
Click above to listen to:
"L'Alba separa dalla luce I'ombra"
(Song in Italian - Tosti, Paolo)
• Recorded 15-04-1917 •
... MODERN ORCHESTRATION ...
More information here
Caruso was a skilled caricaturist.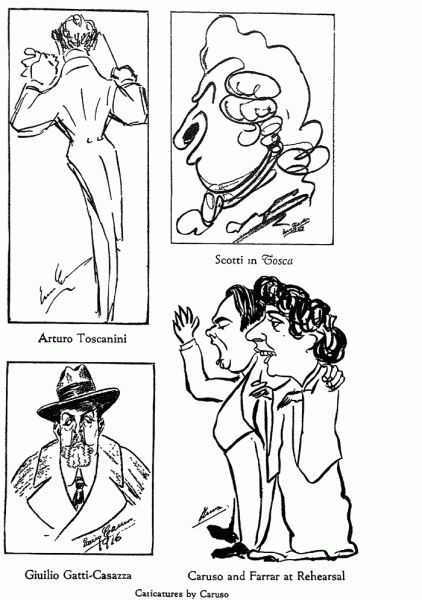 Random Quote (view all here)
Caruso about his first teacher:
"It was he [Guglielmo Vergine] who impressed, time and again, the necessity of singing as nature intended, and - I remember - he constantly warned, don't let the public know that you work. So I went slowly. I never forced the voice."